Preparation
Procedure
1. Log in to Unityroom
Access the Unityroom and press "New user registration / login" button on the upper right.
Please read the terms of use and if you agree to them, please authenticate through the Twitter button.
If you log in successfully, the header menu will change and you will see the Twitter icon.
2. Create a new game
Header-> Register Game
Enter the title, game ID and brief description, then press Register.
title
The title of the game.
Game ID
This is a string that will be used as part of the URL.
You are free to determine this.
Only alphanumeric characters, hyphens, and underscores can be used.
If the registration is successful, you will be taken to the basic information edit screen.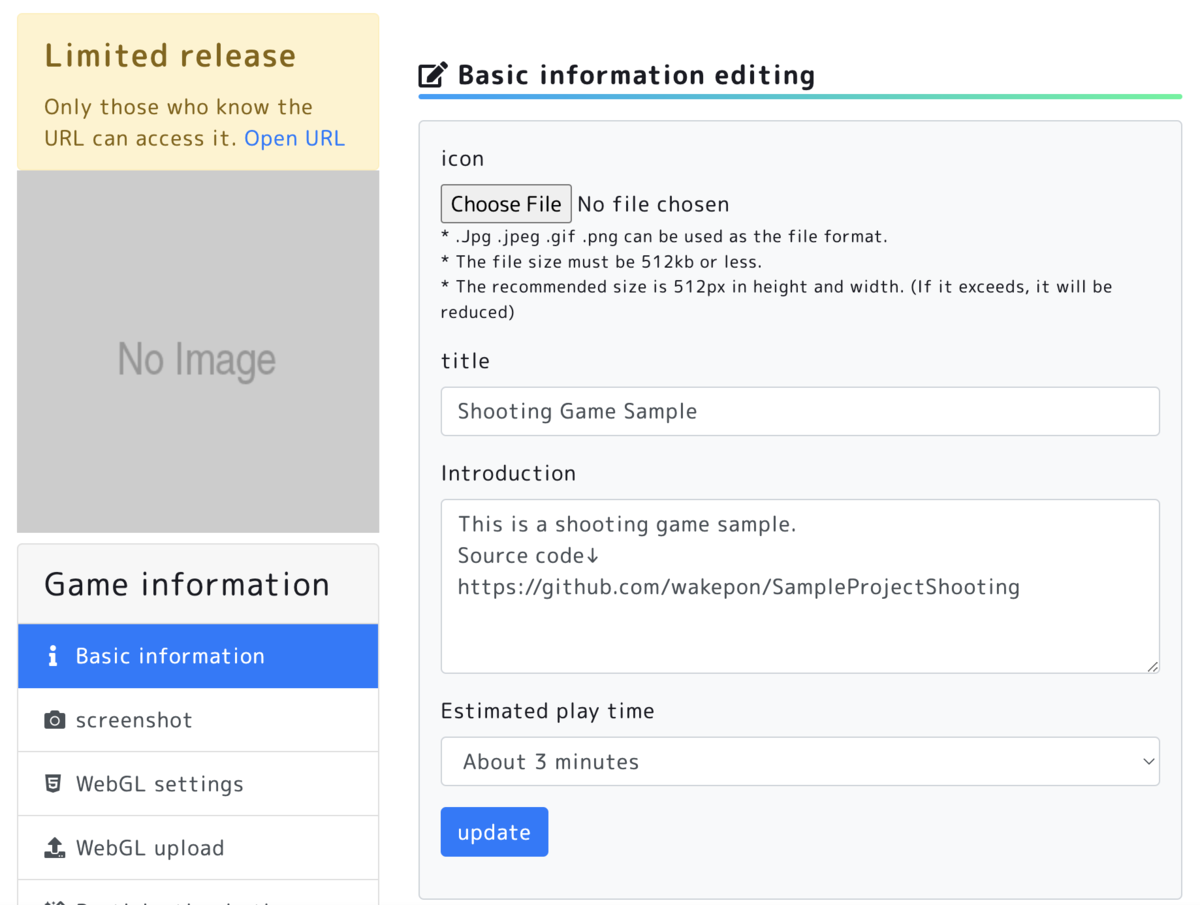 Game setting items are lined up in the side menu.
It is not necessary to set everything in detail.
I will explain the only items which is essential here.
3. Icon registration
Sidebar "Basic information" menu
Select the icon to update. You can change the title and description as needed.



Select the Unity version here. Please fill in the screen size, how to play, and memory usage as you like.
Upload the file output from Unity. Look carefully at the extension and make sure you select it correctly.
If the upload is successful, the screen will be refreshed and the file size etc. will be displayed at the bottom of the page.


5. Live Policy